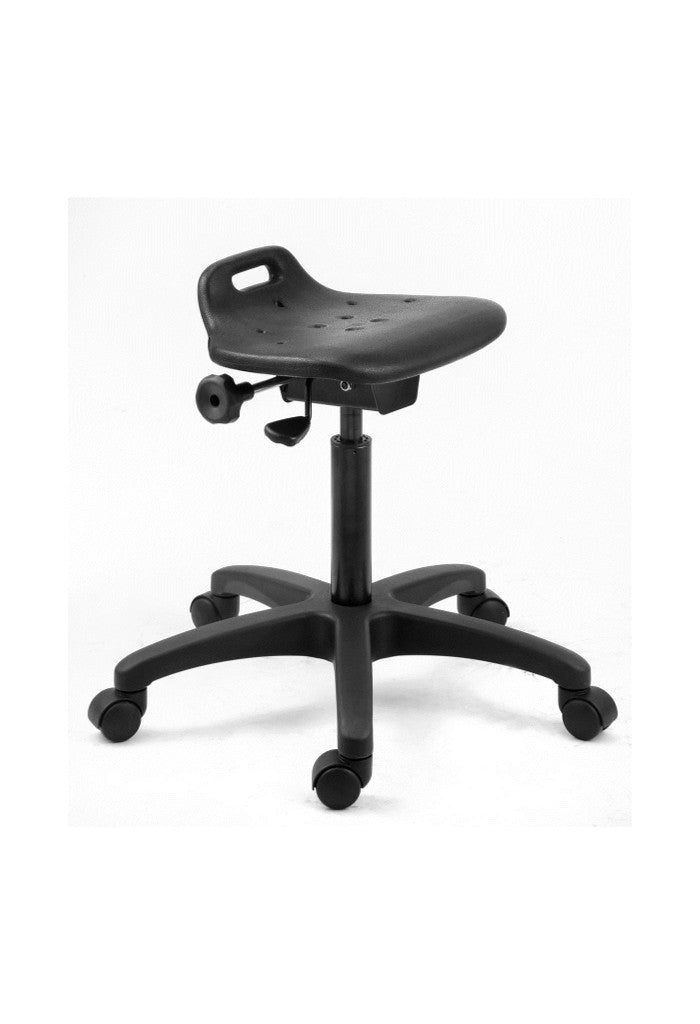 Grubby Stool PU2 - AG
The Grubby Stool-PU2 is a functional, comfortable laboratory/industrial chair made using a durable polyurethane molded seat.
Sitting on a fully ergonomic chair mechanism, the Grubby Stool-PU2 chair has an adjustable seat angle, as well as a gas height adjustment.
Conforming to all requirements for laboratory and industrial use, the Grubby Stool-PU2 chair appears clear-cut and simple, and would be a elegant addition to any installation. The Grubby Stool-PU2 chair is available with braked castors so when seated the castors disengage to allow for free movement.
Simplicity, strength and comfort are synonymous with the Grubby Stool-PU2 chair.
Specifications:
Self skinned polyurethane seat
Seat tilt, & adjustable height using 2 independent levers
Gas lift height adjustment
Glass re-in forced plastic base with plastic glides
Lockable control for the tilt function
Some assembly required
5 year warranty.
Related Products